Skip to Content
Ride in Style on a Phat Scooter
Phat Scooters are built for adventure, and Alternative Electric Vehicles in Tolleson, AZ is your local retailer to find an electric scooter that will pack all the fun and excitement you can handle. These scooters offer flexibility, versatility, and freedom in an affordable personal transportation option that can hit the streets, beach, or golf course.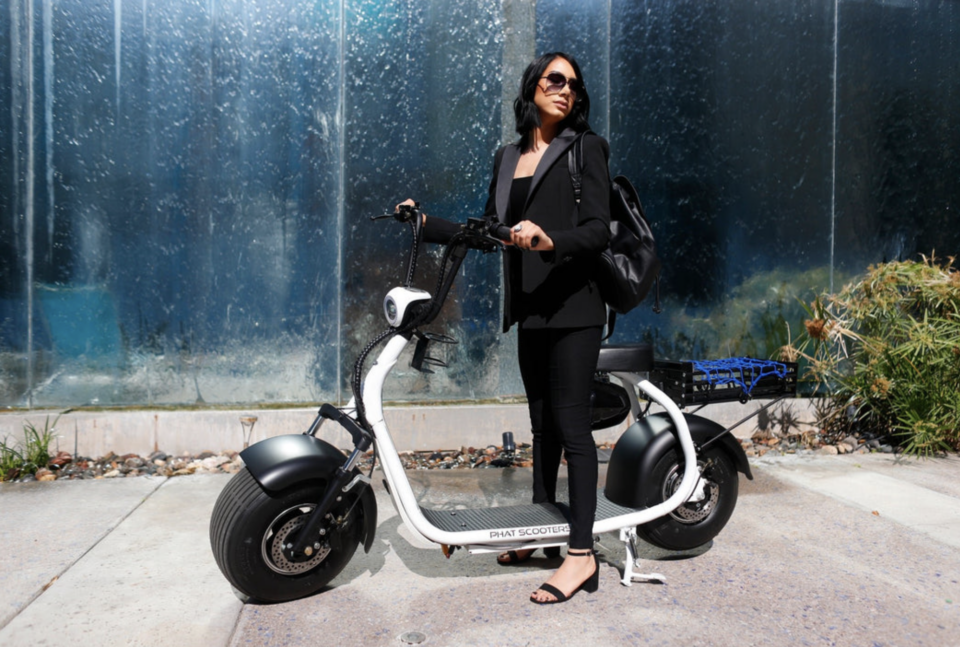 Charge It Up and Go!
Leave traffic, parking issues, and the high cost of gasoline behind when you take your adventure on a 100% electric Phat Scooter. These machines are easy to handle, comfortable for all riders, and allow you to travel in style even where the paved roads end. Your scooter can showcase who you are with customizable options, including design, colors, and accessories. With three driving modes to select while operating your scooter, you can stay within the legal operating limits depending on the conditions you're riding in.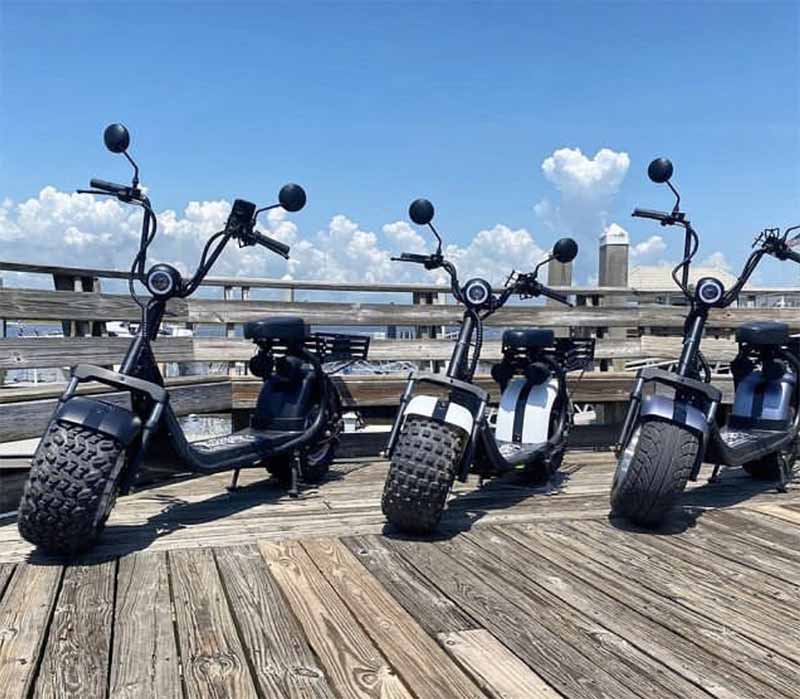 Custom Options & Accessories
Our riders are a diverse group of people from various backgrounds and with different needs. To accommodate all, we offer an extensive inventory of options to outfit your Phat Scooter with the tools you need. Accessory options include:
Baskets
Audio speakers
Beverage holders
Rearview mirrors
Phone holders
LED Lighting
Custom seats
Golf bag carrier
Weather covers
Wingman sidecars
And more!
Visit the Phat Scooter Specialists
Ready to experience life on a Phat Scooter? Alternative Electric Vehicles in Tolleson, AZ is an authorized dealer of these incredible electric-powered personal vehicles, and our staff is here to answer your questions and help you find the right scooter. Once you experience the ease and convenience of beautiful two-wheeled transporters, you'll wonder how you ever got along without one.